ELL Department
Dr. Diggs
​Dr. Burse
​Mrs. Barros

Welcome to the Jennings ELL website!​
I am Mrs. Barros, and have been teaching in the Jennings School District since August 2000. My passion is teaching English Language Arts and English Language Learners. I enjoy learning languages and speak Spanish, English, Galician, basic German and basic Portuguese. I hold a Bachelor's and Master's degree in English Language (awarded by Salamanca University) and a Master's in TESL (awarded by Webster University.)

I believe each student has the potential to achieve excellence in academics and my job is to help them find the way to succeed. Despite the many difficulties my students face daily, we strive to overcome obstacles and learn as much as possible. Our lessons boast different strategies that appeal to different learning styles in order to ensure that all students are included.

Online based programs are paired with traditional teaching approaches, and individual work is combined with collaborative group work. Students have the chance to prove their skill mastery through the reading of chapter books, projects, debates, and writing pieces.

If you are ready to explore my website, click on the menu on the top right corner.
*ELL Coordinator:

Dr. Burse

314-653-8088

bursev@jenningsk12.us

7047 Emma Avenue, Jennings, MO 63136

*ELL Teacher:

Mrs. Barros

314-653-8095

barrosm@jenningsk12.us
7047 Emma Avenue, Jennings, MO 63136
Powered by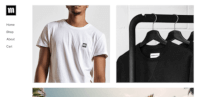 Create your own unique website with customizable templates.